This post may contain affiliate links. As an Amazon Associate, I earn from qualifying purchases. Doing so allows me to create more unique content and recipes for you.
This beef stir-fry recipe uses zucchini noodles "zoodles" so you get those take-out flavors you want without loading up on carbs. All of the good + none of the bad makes it a win/win in my book!
Every month
Certified Angus Beef® brand has a Facebook live where their amazing chefs cook up a delicious dish, then provide you with the recipe so you can make it yourself at home. Then, when you are all done whipping up that deliciousness, you take a photo and share it on your social media using the hashtag #beefcookalong so you can show off your culinary masterpiece.
This dish was a beef and vegetable stir-fry, and just watching Chef Michael and Chef Gavin cooking my mouth started watering, I could almost taste it!
Why, oh why, hasn't someone invented Smell-O-Vision yet???
I knew I needed to get into my kitchen ASAP and get my beef on. I love beef, and the Mr realllllllly loves beef, plus we both adore Chinese food so I knew this would be a huge hit.
Since I am trying to cut back on the carbs (oh pasta, how I love you so
?), I decided to forgo the traditional noodles or rice for some delicious zoodles.
I actually quite adore zoodles, they kind of fool me that I am getting some pasta PLUS taste so good.
But the sky is the limit. I have seen carrot noodles, beet noodles, yellow squash, butternut squash, cucumbers, broccoli stalks.......you see what I mean?
Anywho, back to this deeeeelicious stir-fry.
We usually order take-out a couple times a month, at least, so I was uber excited about making this recipe!
I got into the kitchen, did my chopping, and got that pan screaming hot. The sizzle of the beef made my mouth water and then the smell of the sauce got the Mr's attention. He came into the kitchen and asked what I was making.
Helloooooo I already told you

?

*sigh* does he really listen to me?
Then he thought he could reach into the pan and grab a bite.
I swear it is like having my kids back in the house again!!
But I couldn't blame him really. I knew it smelled so good that I wanted to eat it straight out of the pan too. He finally left the kitchen to wait patiently, or not so patiently, for his dinner to be done.
He was pleasantly surprised when I brought him his portion in a cute little take-out box with chopsticks and a fortune cookie.
Just because it was cooked at home doesn't mean you have to lose that fun take-out feel right? Plus I am just nerdy like that

?
beef, zoodles, low-carb
Gluten Free, Main Dish
Asian
Yield: 4 servings
Beef Zoodle Stir Fry
This beef stir-fry recipe uses zucchini noodles "zoodles" so you get those take-out flavors you want without loading up on carbs.
prep time: 30 mins
cook time: 12 mins
total time: 42 mins
ingredients:
1 pound bottom round steak

1/4 cup gluten-free hoisin sauce
1/4 cup low sodium Tamari

2 tablespoons rice wine vinegar

1 teaspoon toasted sesame oil

1 tablespoon chopped garlic

1 tablespoon ginger paste (or chopped fresh)

1/8 to 1/4 tsp xanthan gum

2 tablespoons avocado or coconut oil

2 medium carrots, peeled and cut into

1/4 inch x 2-inch strips (can omit for strict keto)

1 medium yellow bell pepper, cut into 1/4 inch x 2-inch strips

4 ounces fresh snow peas

4 green onions, chopped (whites and green)

4 medium zucchini, spiralized
instructions
Cut steak across the grain into 1/4 inch x 2-inch slices. *See notes

Prepare sauce and marinade by whisking together hoisin sauce, Tamari, rice vinegar, sesame oil, garlic and ginger in a small mixing bowl. Pour 1/4 cup into a liquid measuring cup and whisk in xanthan gum; reserve for stir-frying sauce. Pour remaining marinade over meat in a zipper-locking plastic bag; marinate at least 30 minutes.

Remove beef from marinade using a slotted spoon; discard marinade and pat dry.

Heat a nonstick skillet or wok to high. Add the oil and stir-fry beef (in two batches) over high heat for 2 to 3 minutes, remove from the wok and set aside.

Add carrots, bell pepper, snow peas and green onions, stir-fry for 3 to 4 minutes. Stir in reserved sauce mixture, tossing constantly for an additional 2 to 3 minutes or until vegetables are crisp-tender and return beef to pan.

Add the zucchini noodles to the pan and stir for 1 to 2 minutes to coat them with the sauce and heat them up.

Serve immediately.
NOTES:
For easier slicing, place the steak in the freezer for 30 minutes prior to preparing the stir-fry.
All recipes and their respective images are original and the sole property of Bobbi's Kozy Kitchen © 2011-2018, with all rights, reserved.
Create Nutrition Labels
If you like this recipe, you might also enjoy these.
Still looking for some fabulous recipes? Give these recipes from some of my favorite bloggers a try!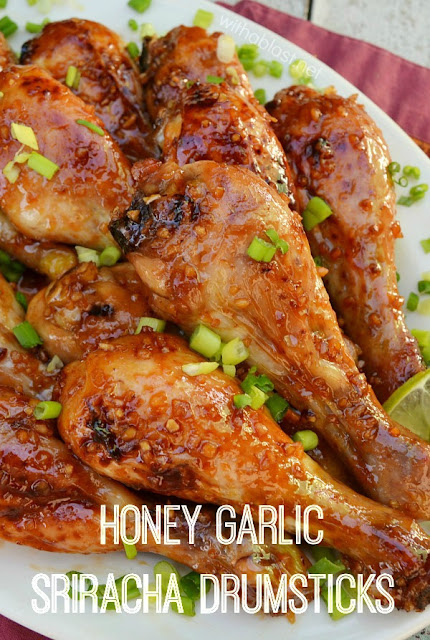 Like what you see? Please leave me a comment!
Planning on making one of my recipes? Nothing would make me happier! Take a photo and share it on Instagram or Twitter and tag @BobbisKozyKtchn I would love to see what you made. You might even make it into our newsletter!!
Thank you for reading and supporting companies I partner with. Doing so allows me to create more unique content and recipes for you.
This post contains affiliate links. As always, all opinions are my own.